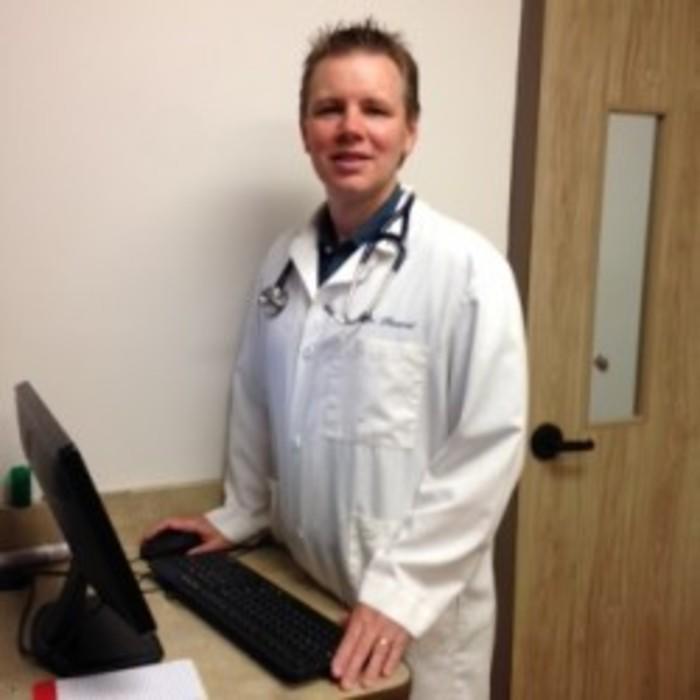 Dr. Harvey Hummel
Dr. Hummel decided to pursue a career in veterinary medicine when he was a boy growing up in Bensalem, PA. He graduated from Bensalem High School and received his B.S. degree in Biology from Ursinus College. He attended the University of Pennsylvania School of Veterinary Medicine and received his VMD degree in 1995. Dr. Hummel resides in Andover Township with his wife, Jill, their children, Lauren & Dalton, and yellow lab "Popcorn." In his free time, Dr. Hummel enjoys travel, fitness, fishing and Philadelphia sports (Eagles, Flyers, & Phillies). He loves all kinds of adventures in the great outdoors and has recently served on the Andover Township Environmental Commission.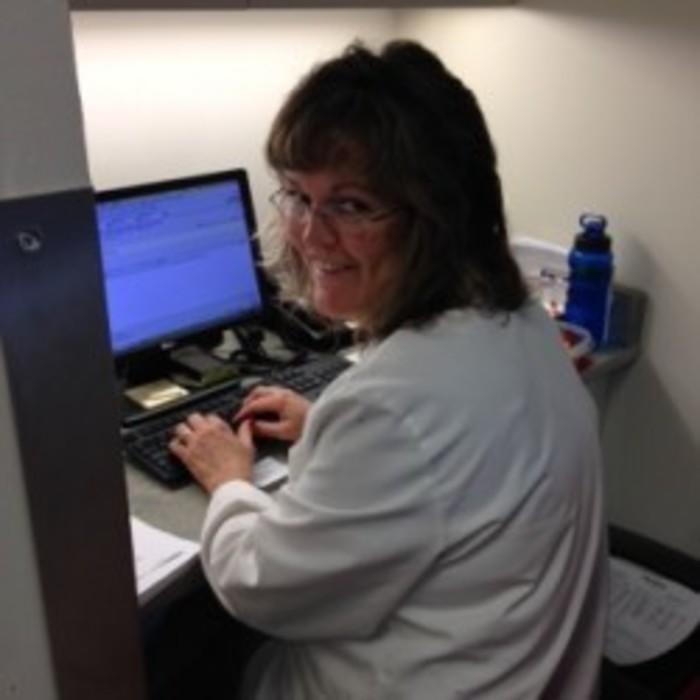 Dr. Shelley Parker
Dr. Parker decided to pursue a career in veterinary medicine when she was 8 years old. She grew up in an Air Force family and has lived all over the U.S. She graduated from Northern Burlington High School in NJ and received her Bachelor of Science degree in Animal Science from Cook College at Rutgers University. She attended The Ohio State University College of Veterinary Medicine and received her DVM degree in 2001. Dr. Parker resides in Wantage with her husband, Steve, their son, Carter, dogs Sachi and Opie, and several cats. In her free time, Dr. Parker enjoys riding and showing her horses, Max and Finnegan.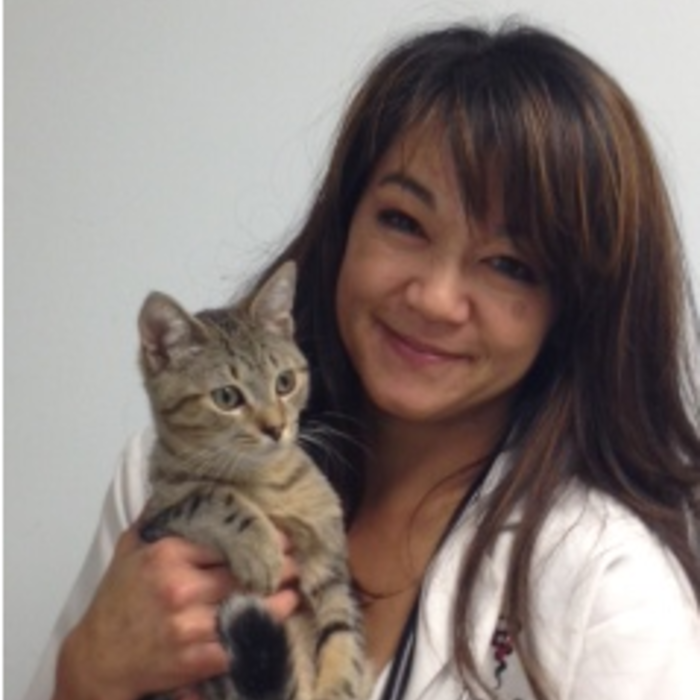 Dr. Wendy Turner
Dr. Turner joined our team in May 2013 as a part-time associate veterinarian, and as of Jan 1 2015, became full-time. She obtained her Bachelors degree in Biology at the University of Colorado, and continued her studies at Colorado State University, earning her Doctor of Veterinary Medicine (DVM) degree in 2002. Dr. Turner resides in Mountain Lakes with her son, Francis, her dog Miles, and her cats: Fuzzy, Pippin and Merry. She enjoys long distance running, and is usually in training for a half or full marathon at any given time. Dr. Turner is a member of the American Association of Feline Practitioners, having a special interest in the prevention and treatment of disease in our feline friends.
Tara Porter Practice Manager
Tara joined Andover Animal Hospital in November 2019 with a deep passion to deliver the highest quality client experience and compassionate patient care for all pets! Tara brings many years of experience from private practice to corporate in multiple leadership roles, including Hospital Director for Red Bank Veterinary Hospital, and Operations Manager for Animal Emergency and Referral Associates. Originally from Morristown, Tara resides in Andover with her husband, son, and their menagerie of pets, including three Chihuahuas, a cat, and a rose breasted cockatoo. In her spare time, Tara enjoys the outdoors, kayaking, and spending time with her family and friends.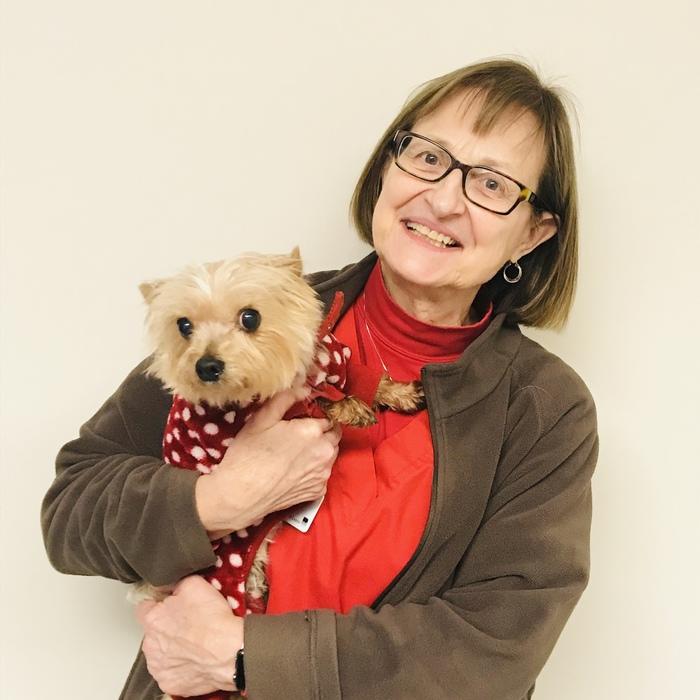 Helga Reception Team Leader
Helga has been a member of the Andover Animal Hospital Team for more than twenty years, and loves serving our clients and their pets! Although originally brought on as a receptionist, Helga later received additional training as an exam room assistant and served in this role for many years. Due to this cross-training and her longevity with the team, she brings a unique perspective in her current position as Reception Team Leader. Prior to working at AAH, Helga earned an AAS degree in Medical Laboratory Technology and a BS degree in Biology and worked in hospital laboratories for over twenty years. She resides in Andover and shares her home with her husband and their three cats.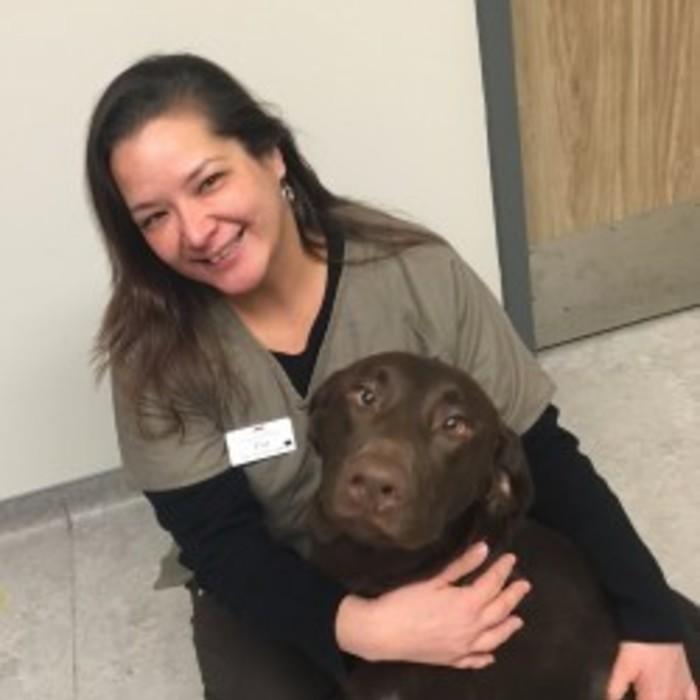 Lisa Credentialed Veterinary Technician
Lisa joined the AAH team in January 2016, with a passion for providing excellence in patient care. Born and raised in Queens, NY, Lisa earned her degree in Veterinary Technology from LaGuardia Community College in 1996. She has a wealth of experience and specialized training in Emergency, Critical Care and Referral medicine from several leading hospitals such as The Animal Medical Center in NYC, Oradell Animal Hospital, and Animal Emergency and Referral Associates. Lisa is a Star Wars fan that loves cooking, traveling, and spending time with family, friends, and her two cats Sith, and Skwrrl.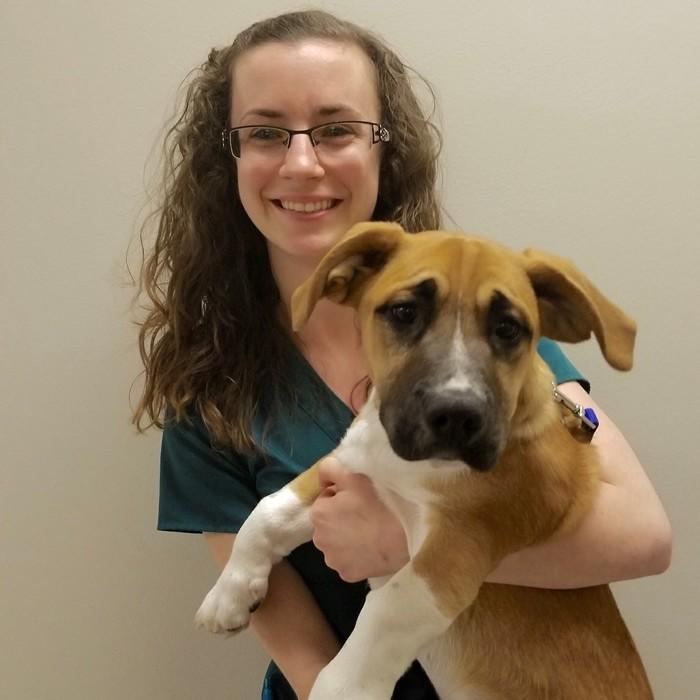 Ashley Credentialed Veterinary Technician
Ashley joined the AAH team in January 2015 as a Veterinary Assistant and later earned her AAS degree in Veterinary Technology from Bergen Community College. Ashley seems to have never-ending energy, willingly takes shifts to fill in for others, and readily accepts working overtime when needed. Ashley loves outdoor activities, such as fishing and hiking. She is also a very talented artist, her favorite media being pastels, acrylics and pencil.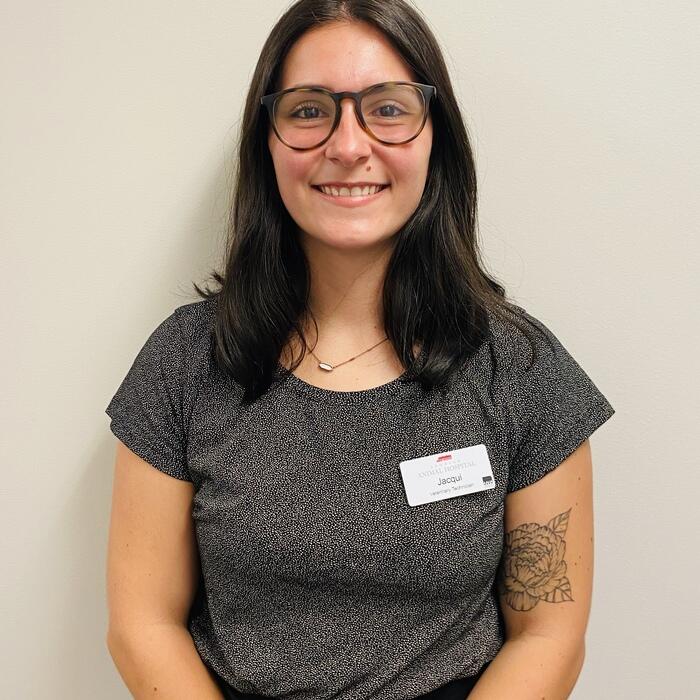 Jacqui Credentialed Veterinary Technician
Jacqui joined the AAH team in June of 2020 as a Credentialed Veterinary Technician, with a Bachelor's Degree in Veterinary Practice Administration. Jacqui came to us from Animal Emergency and Referral Associates, where she performed a large array of operational tasks for the practice. Along with her passion for the highest quality pet care and dedication to teamwork and leadership, Jacqui also possesses quality expertise with purchasing and inventory management. Jacqui is always looking to expand her knowledge in the field in order to provide the best patient and client experience. As an NJ native, she enjoys all the state has to offer, from hiking to relaxing on the beach, and enjoys staying active in her free time.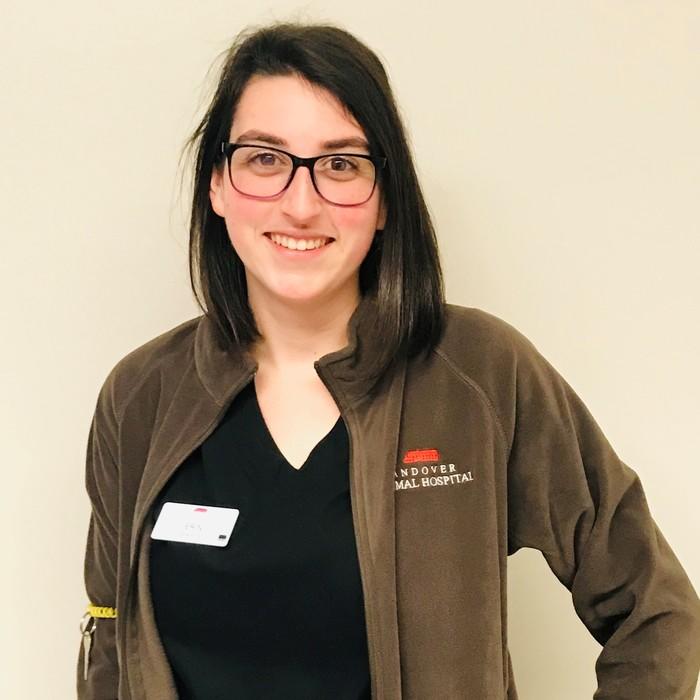 Erin Receptionist
Erin has been a part of our reception team since the summer of 2019. She is currently attending college in Bergen County and studying veterinary technology. Erin loves all animals and always has a smile to share at work. In her free time, she enjoys drawing and taking care of her two dogs.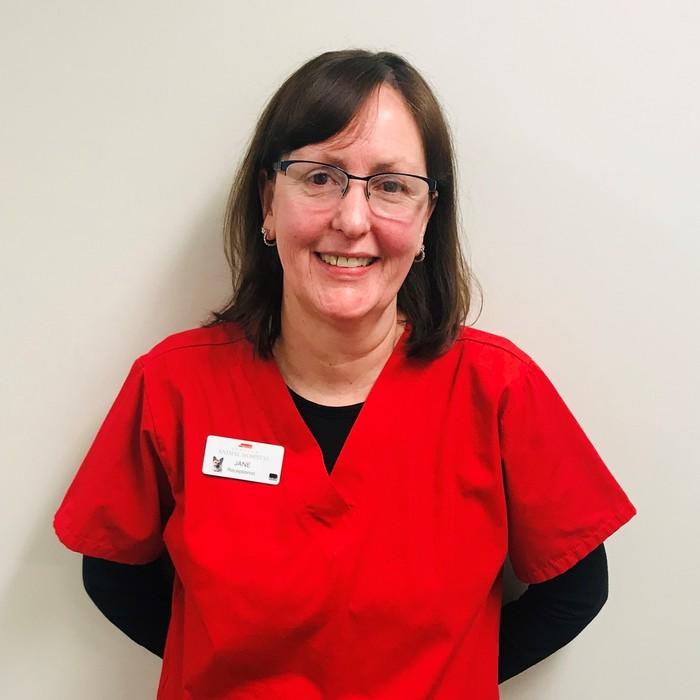 Jane Receptionist
Jane has been a receptionist at AAH since 2010. She spent two years in an animal care curriculum in high school and was fortunate to work as a teaching assistant for an animal care program in Ohio before moving to NJ. She shares her home with her husband, 4 cats, a rabbit, 4 goldfish and a koi.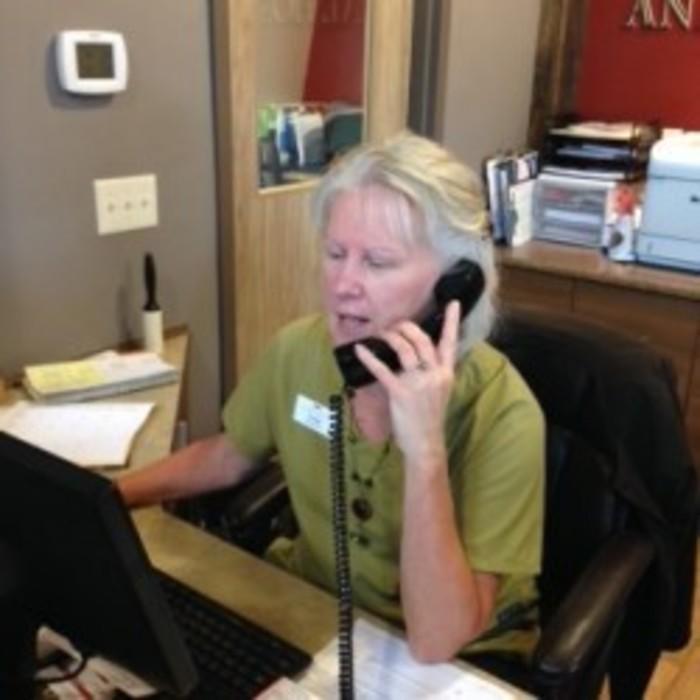 Bonnie Receptionist
Bonnie has always loved animals and currently has 2 dogs, 2 cats and a bird; all of whom are rescues. Married for 40 years, she has a son and daughter. Bonnie has worked for an insurance company and a marketing firm but finds her work at a veterinary hospital the most rewarding. Over the years she has attended several veterinary conferences and taken online courses through Penn Foster.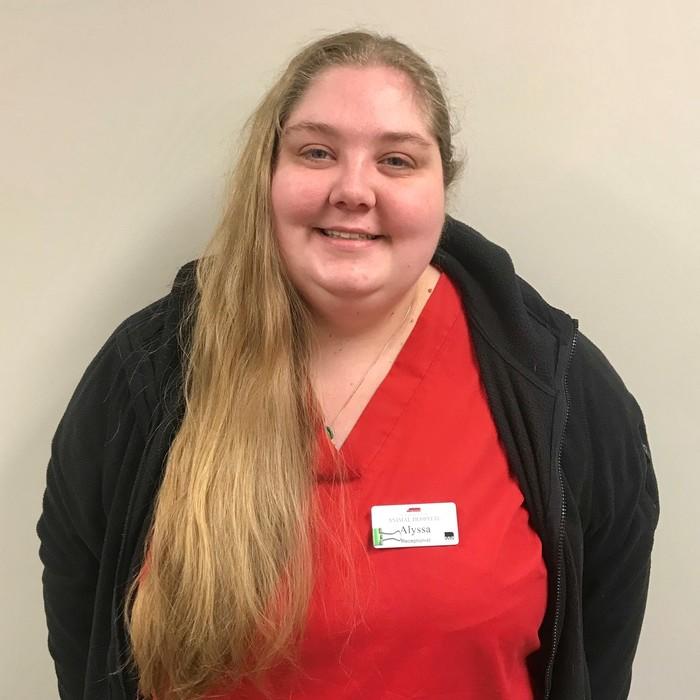 Alyssa Receptionist
Alyssa joined our team in June of 2018 as a receptionist. She has been working as an EMT for 7 years and has decided to extend her love for helping people into the animal world. Alyssa lives with her dog, 3 cats, a bird and 2 fish tanks. When not working, she enjoys spending time with family and friends and painting.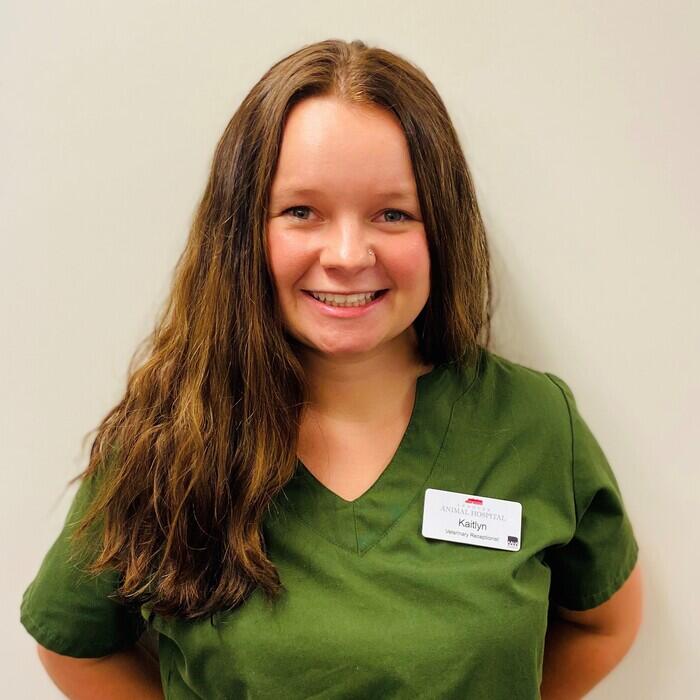 Kaitlyn Receptionist
Kaitlyn joined our team in July of 2020. Kaitlyn previously worked in a large shelter facility, where she oversaw the direct patient care, facilitated adoptions, and assisted with preventative health care. Kaitlyn also provided pet sitting services to local neighbors in her area. In 2019 Kaitlyn completed her certification as Veterinary Assistant through Warren County Community College. She is also Pet First Aid Certified. In her spare time, Kaitlyn enjoys spending time with her array of pets, including two dogs, five cats, a duck, and a few turtles.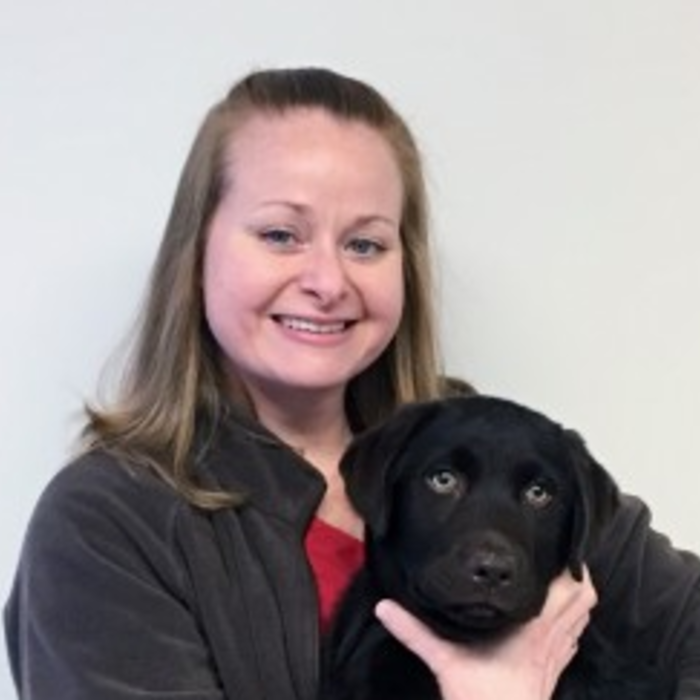 Tara Veterinary Assistant
Tara joined the AAH team in December 2018 and is currently pursuing her certification as a Veterinary Technician. When she is not working, Tara enjoys hiking, traveling and spending time with her pets, family, and friends. She is also an especially enthusiastic New England Patriots fan! Tara shares her home with two dogs, Sophie and Lola, and cat, Brady.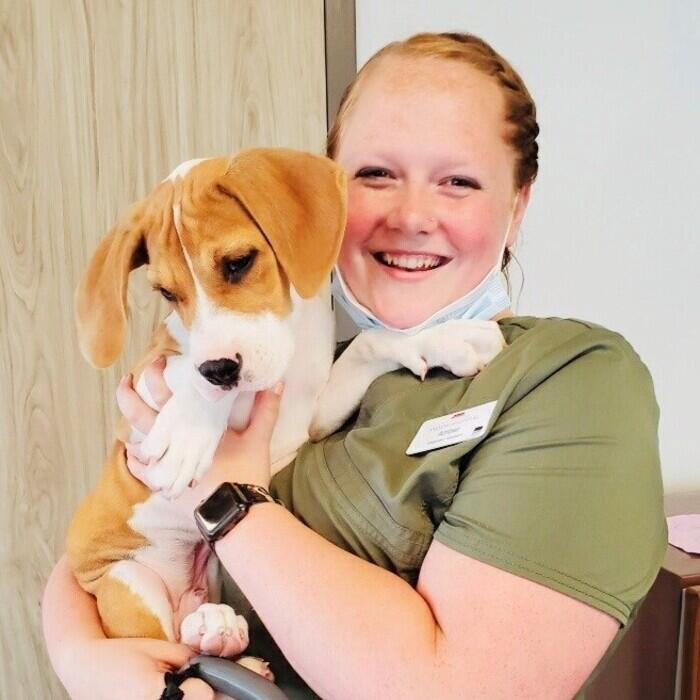 Amber Veterinary Assistant
Amber grew up in the Sussex county area. She was lucky enough to have lived in Alaska for 3 years due to her husband being in the United States Air Force. Amber just finished a certificate program for Veterinary Assistant with Medical Office Administration (Veterinary Office Manager). Amber is also enrolled in the Penn Foster Veterinary Technician Program. In her free time, she loves spending time outside, hiking, fishing, kayaking, and hanging out with friends and family. Amber has a dog, a cat, and 7 chickens!